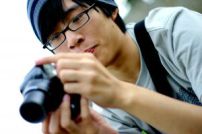 A professional special events photographer will know the importance of the post processing work done on the pictures of an event. Clicking pictures at the event is a job half done, as the work you do while processing the images completes the task. The right post processing skills are crucial for a professional in event photography.
Post processing is surely something you've done millions of times before without giving it a second thought. There remains a lot of knowledge to be gained in the area for most upcoming photographers.
While post processing an image, it is necessary to practice the way you select a shot. You may come across various similar photos and be confused as to which among them is the best shot. Planning and deciding on a technique that will help you sort out the best from the rest is essential.
It would be wise to practice processing pictures in batches so that they will be cohesive as a whole. You must remember that you are trying to tell a story of the event using the images.
You can make several mini-albums even though it might seem like a waste of server space; this will help you recognize instantly which photos will gel well on a particular page.
You can experiment with new types of wacky processing tricks in your spare time using your own pictures. Post processing necessitates that you maintain uniformity and adhere to the style they hired you for.
The event is a very special happening for your clients. You must do everything you can to ensure that they receive their photographs as a lovely souvenir, reminding them of their special moments!